Display Knick Knacks with Attitude
During our visit to the Getty Villa in Malibu – CA, my husband made a remark how most of the items displayed in the museum were made by unknown artists. The museum labels are what reveal to visitors the true value of the items. His little remark reminds me that items have emotional meaning because they evoke stories.
When we go on a vacation, we like to buy keepsakes, mementos, and souvenirs. These objects might have little artistic merit, but they act as a symbol or source of personal memory of the expeditions. Now, the challenge is how to display these knick-knacks in our home as mementos of our journeys.
FRAMING
Simple framing goes a long way. Framing creates emphasis to the object to draw and hold attention.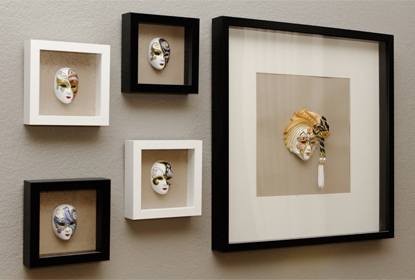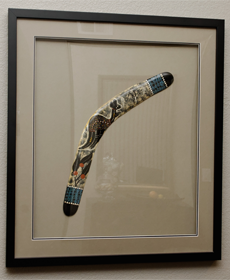 A Venetian mask artist made these masks in Giudecca Island in Venice, Italy. I still remember the smell of the glue mixed with paper pulp in the shop. See, how powerful these mementos can transpose us back to our trips? Since I occasionally use these masks for a party or simple selfies, I use pins to easily secure and remove the masks.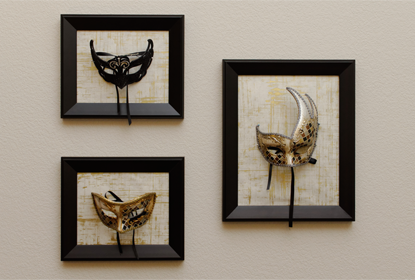 Japanese Washi papers are very beautiful . They are rich in textures and come in wide range of designs, making them ideal to be used as picture mats.
GROUPING
Clustering items is another way of displaying knick-knacks. Grouping (based on color, pattern, texture, line, or style) helps direct the eye to move along a path determined by the elements that illustrate it.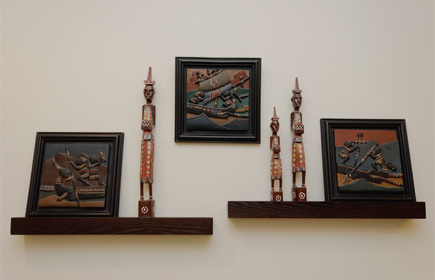 First picture courtesy of Paroma Chakravarty | yrofthemonkey.com
SPONTANEITY
Displaying the knick knacks in unexpected places add an element of surprise. Also, displaying against a bright accent wall is a great way to make a well displayed assortment of knick knacks "pop".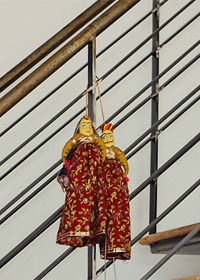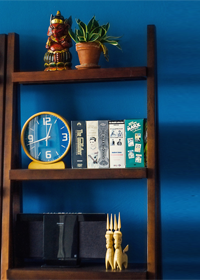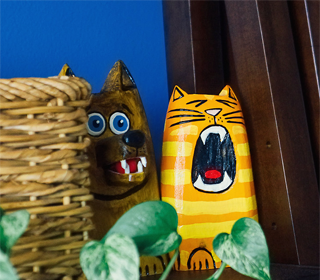 First three pictures courtesy ofParoma Chakravarty | yrofthemonkey.com
BOOSTING
For smaller items, I like to use a "box" or a shelf to create a substantial unified group. Don't crowd it though. Leave some empty space to make the composition more interesting and relaxed.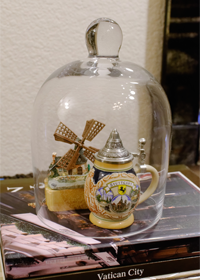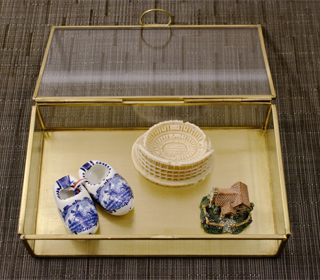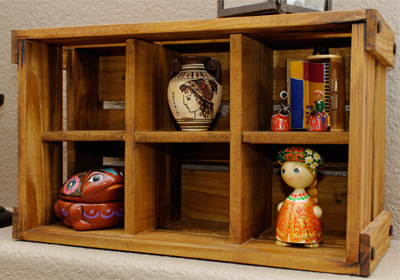 Add characters to your living space with those travel knick knacks that tell the story of where you have been, and what have you experienced. Give them a second life to bring back memories of those places you visited. Enjoy their quirkiness and sentimental values.
[fb_button]